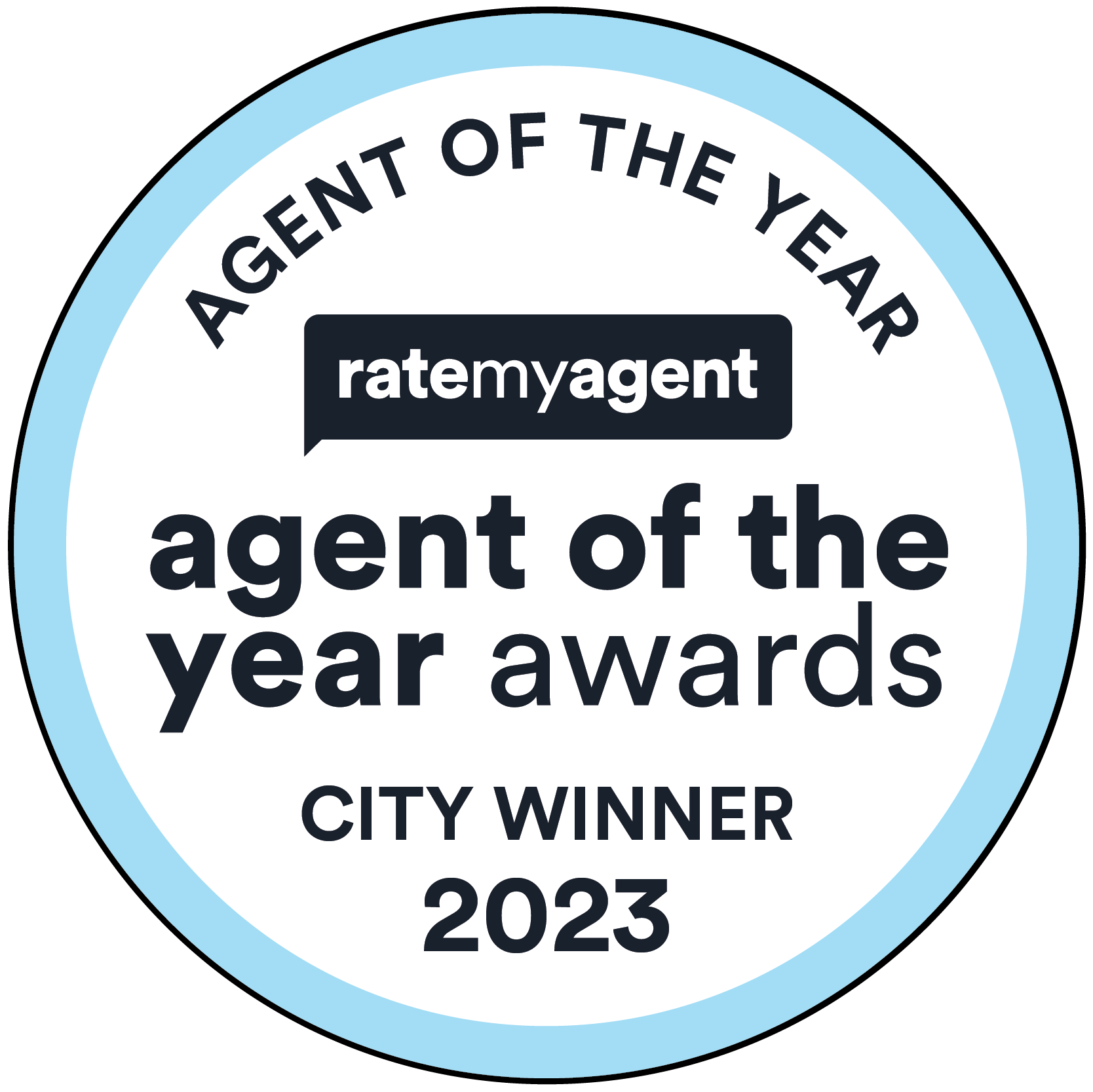 Reviews verified by RateMyAgent (RateMyAgent.com)
Recognized 2023 Agent of the Year Awards | City Winner | Tarpon Springs, FL

RateMyAgent reviews are verified through the MLS listings. The parties to the transaction are verified including the sellers' and buyers' agents. This establishes trust and credibility in the reviews for customers and agents.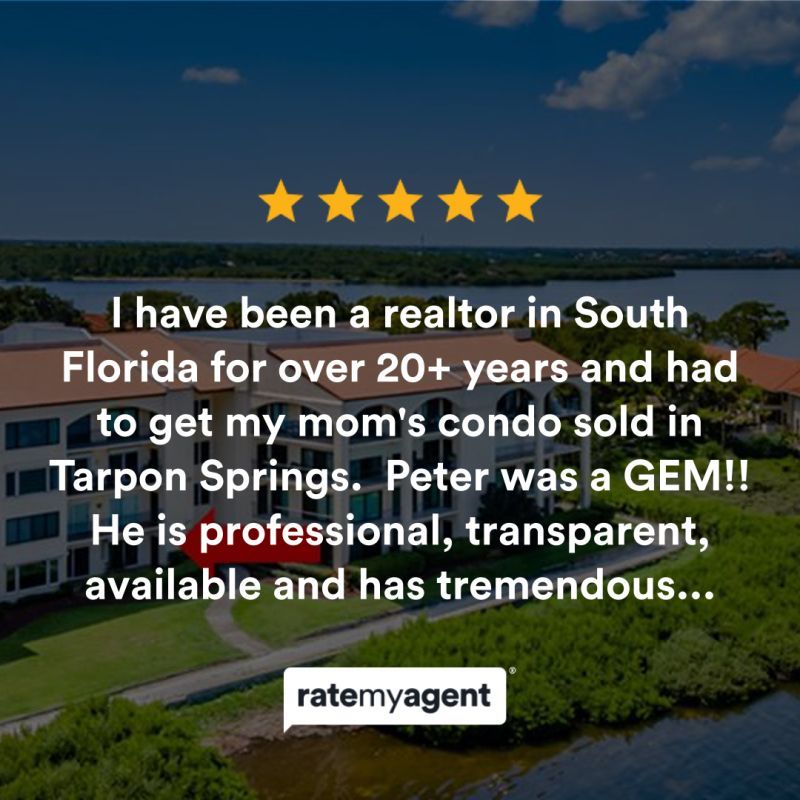 Could have not been MORE satisfied!!!
I have been a realtor in South Florida for over 20+ years and had to get my mom's condo sold in Tarpon Springs. Peter was a GEM!! He is professional, transparent, available and has tremendous knowledge of the market. I was able to put my trust in him and he delivered. Peter took the extra mile that sets apart a good realtor to a GREAT realtor!! If you are looking for that GREAT realtor Peter is it! Thanks again for all you did to get my mom's condo sold and for a job well done!!
Joy Fischer PA
Compass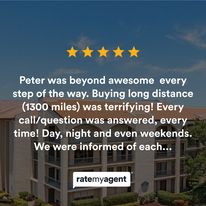 Could not have asked for better!
Peter was beyond awesome every step of the way. Buying long distance (1300 miles) was terrifying! Every call/question was answered, every time! Day, night and even weekends. We were informed of each step in great detail; explained with patience. We couldn't ask for more from a buyer's perspective. Our deepest gratitude!!
Raymond and Donna C.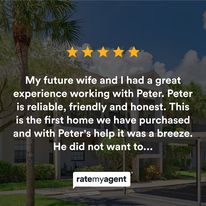 Thank you Peter!
My future wife and I had a great experience working with Peter. Peter is reliable, friendly and honest. This is the first home we have purchased and with Peter's help it was a breeze. He did not want to just find a place and try and sell it to us, his goal was our goal and that meant finding the home that was right for us. We feel very successful in accomplishing that goal and we are very thankful for Peter's assistance along the way.
Ted P. & Daniela R.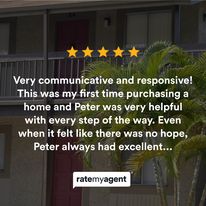 Very communicative and responsive!
Very communicative and responsive! This was my first time purchasing a home and Peter was very helpful with every step of the way. Even when it felt like there was no hope, Peter always had excellent words of advice from years of experience in the field. Even though it is a very challenging process for first time homebuyer, I never felt alone because Peter was always quick to respond and even quicker to communicate. I appreciate all the help that Peter provided in a very caring and professional way.
Hillary S.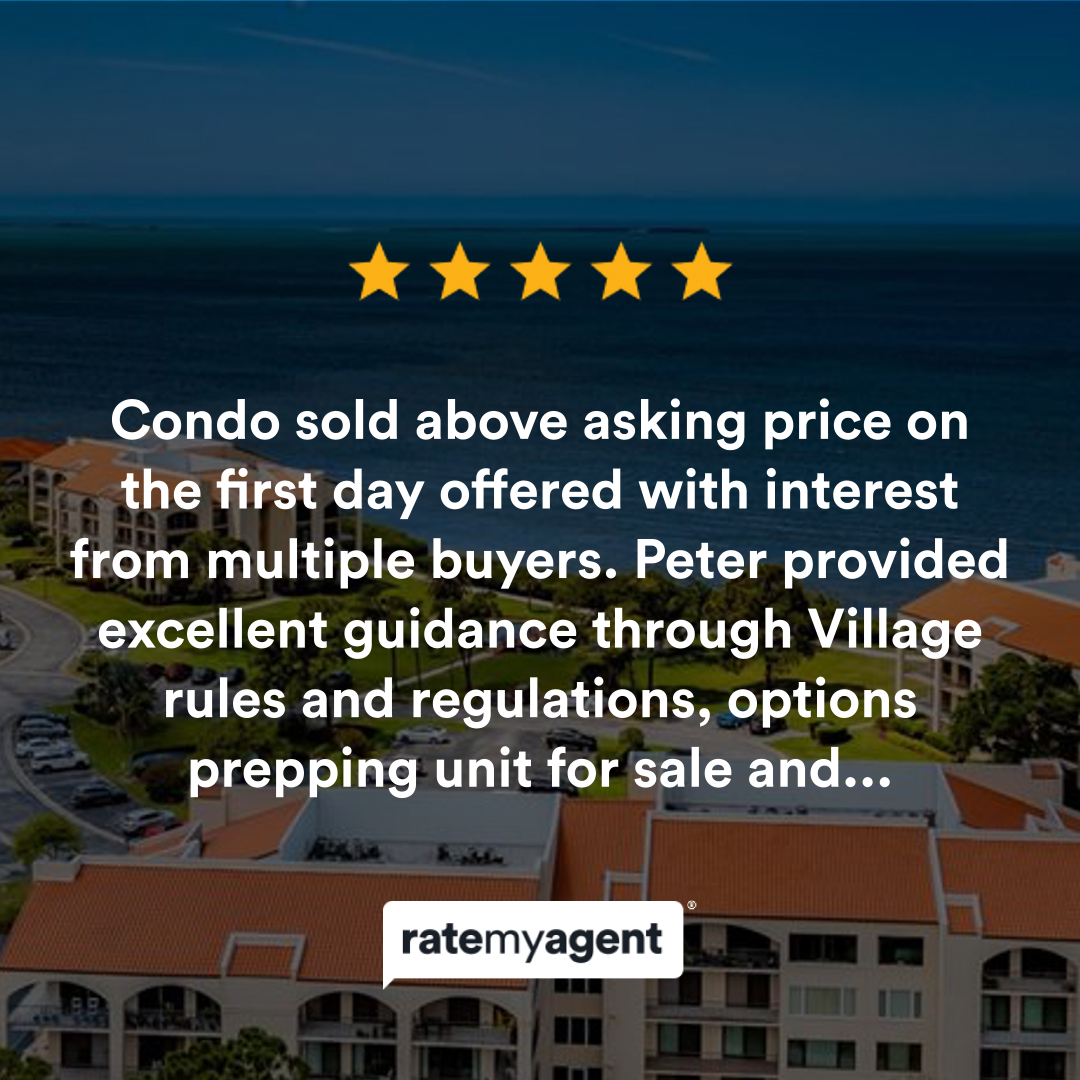 I chose Peter because I valued his experience with the local condo market.
Condo sold above asking price on the first day offered with interest from multiple buyers. Peter provided excellent guidance through Village rules and regulations, options prepping unit for sale and last minute chores. He even changed a ceiling light that burned out. He has definitely earned my recommendation.
Lynne B.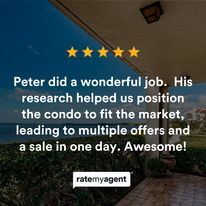 Great job on our condo sale.
Peter did a wonderful job. His research helped us position the condo to fit the market, leading to multiple offers and a sale in one day. Awesome!
Barry & Lisa B.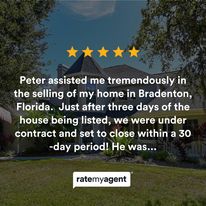 CLOSED WITHOUT DELAY!!
Peter assisted me tremendously in the selling of my home in Bradenton, Florida. Just after three days of the house being listed, we were under contract and set to close within a 30-day period! He was professional from start to finish, informing me of updates along the way. He went above and beyond to ensure I closed on my specified date without a hitch. I would definitely recommend Peter Ripa to assist in the selling or purchasing of your home - you won't be disappointed!
Rebecca C.